Making a Darkmode for your distill site
Join the Dark Side!
… we have cookies.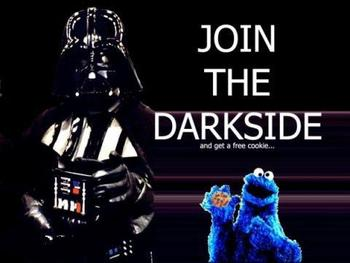 There are many motivations to adding a dark mode to your site. I just like it, when things look consistent. So I also want my site to reflect that. But because at the same time I am also not very good at making things look consistent, which is why I mostly outsource design choices as much as I can. Here, for example, this means that I took the color values for the dark theme from the amazing nord color palette.
But let's get into the practical side! How do we add a dark theme to complement our light theme to our distill site?